Events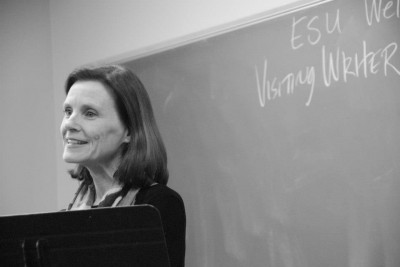 Past events:
Reading and book signing, Oregon State University, Friday, September 22nd, 2017, 7:30 pm.
Black Box Lab Theater
Withycombe Hall, east entrance
2921 SW Campus Way
After-hours parking is available at the Linus Pauling Science Center across the street, or in the lots off SW Orchard.
Reading at Magic Barrel, Friday, October 27th, 2017, 6:30 pm, Whiteside Theatre, Corvallis, OR.
NAR Bicentennial Creative Writing & Literature Conference, Thursday June 11 -Saturday June 13, 2015: I presented three papers/readings at the NAR Conference:  "The Coming of Age Story:  It's About Time," "The Problem with Workshops: Alternative Approaches to Teaching Revision," and "Collage: A Reading and Reflection."
Monday, February 16, 2015:  guest writer at WWotR .  (A few follow-up comments here.)
Tuesday, December 16, 2014, 7:30 pm:  Reading @ Milepost 5, Denizen Gallery.  850 NE 81st Avenue, Portland.
Friday, October 25, 2013, 7:00 p.m.  Whiteside Theater, Corvallis, Oregon.  The Magic Barrel:  A Reading to Fight Hunger.  $7 suggested donation.  All proceeds go to Linn Benton Food Share.  There will be eight poets and prose writers, reading (briefly!) from their work, and a book signing afterwards.  Emcee, Barry Lopez.
Friday, October 12, 2012, 7:30 p.m.   A reading and book-signing as part of the Literary Northwest Series, Oregon State University, Valley Library Rotunda.  Free and open to the public.
Thursday, December 6, 2012, 1:30-3:30.  Book-signing at The Willamette Store's "Thank You Sale," Willamette University, Salem OR.
Wednesday, January 16, 2013 , 7:00 p.m.   A reading and book-signing at Annie Bloom's Books in Multnomah Village, OR, with Wendy Willis.
Friday, February 8, 2013.  7:00 p.m.  A reading and book-signing at Elliott Bay Book Company, Seattle WA, with novelist Jason Skipper and poet Wendy Willis.
Wednesday, April 10, 2013.  7:00 p.m. A reading and book-signing at Watermark Books, Wichita KS.
Thursday, April 11, 2013.  7:00 pm. Reading at Emporia State University, 303 Plumb Hall.
Friday, April 12, 2013. 3:30 p.m. Reading at Kansas State University, Union Little Theater.